Doenças imunológicas intestinais e reumáticas: da origem ao manejo
A terceira live ocorrerá
dia 30 de setembro, às 19h
Convidados

Clique no nome do convidado e confira o minicurrículo:
Convidados Internacionais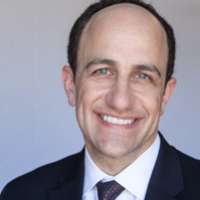 DAVID RUBIN
DAVID RUBIN
Dr. David T. Rubin is the Joseph B. Kirsner Professor of Medicine, Chief of the Section of Gastroenterology, Hepatology & Nutrition and the Co-Director of the Digestive Diseases Center at The University of Chicago Medicine. Dr. Rubin earned a medical degree with honors at The University of Chicago Pritzker School of Medicine. He completed his residency in internal medicine and fellowships in gastroenterology and clinical medical ethics at the University of Chicago, where he served as Chief Resident and Chief Fellow. Dr. Rubin is the editor of a best-selling book on inflammatory bowel disease (IBD), now in its 3rd edition, an associate editor of the now available 11th edition of Sleisenger and Fordtran's Gastrointestinal and Liver Disease, and an author or coauthor of many peer-reviewed articles on treatment and management of IBD, cancer in IBD and novel paradigms, as well as the first author of the 2019 ACG Guidelines for ulcerative colitis. His current research is in the area of progressive complications from uncontrolled inflammation and a variety of collaborative studies related to the microbiome and intestinal disease. His principal research interests include novel IBD therapies and outcomes and clinical medical ethics.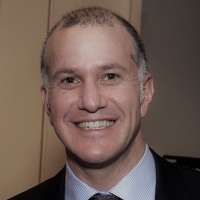 MARK SILVERBERG
MARK SILVERBERG
Mark S. Silverberg MD, PhD, FRCPC is a Professor in the Department of Medicine at the University of Toronto and Staff Gastroenterologist at Mount Sinai Hospital in Toronto. He has published over 200 original research articles and book chapters on clinical topics, genetics and microbiome in IBD. Dr. Silverberg is actively engaged in educating health care professionals on IBD through his roles as Director of the Advanced IBD Fellowship Program at Mount Sinai and co-director of both the Canadian GI Fellows Program in IBD and the Great Lakes IBD Forum. He is an elected member of the International Organization for the Study of Inflammatory Bowel Disease (IOIBD), Past Chair of the Scientific and Medical Advisory Council of Crohn's and Colitis Canada and Past Chair of the IMIBD Section of the AGA Council. He is Founder of the Toronto Immune and Digestive Health Institute, a unique stand-alone facility to manage IBD in the outpatient setting.

Convidados Nacionais
CYRLA ZALTMAN
CYRLA ZALTMAN
Professora Associada Gastroenterologia UFRJ Coordenadora ambulatiorio DII - HUCFF-UFRJ Presidente GEDIIB 2017-2018 Membro FBG, SOBED, GEDIIB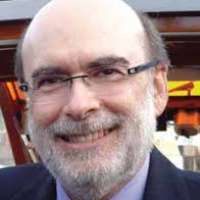 FLAVIO STEINWURZ
FLAVIO STEINWURZ
Master do ACG(American College of Gastroenterology). Médico do Hospital Israelita Albert Einstein. Presidente do Pancco.
MARJORIE COSTA ARGOLLO
MARJORIE COSTA ARGOLLO
Médica Gastroenterologista, Endoscopista e Mestre pela Universidade Federal de São Paulo. Fellow em Doenças Inflamatórias Intestinais, Hospital Humanitas - Milão, Itália Membro Titular e Coordenadora da Comissão de Ultrassonografia Intestinal do Grupo de Estudos da Doença Inflamatória Intestinal do Brasil (GEDIIB)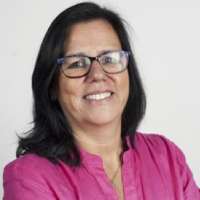 MARTA BRENNER MACHADO
MARTA BRENNER MACHADO
• Gastroenterologista • Professora de Gastroenterologia da PUC-RGS • Coordenadora do ambulatório de Doenças Inflamatórias Intestinais do Hospital São Lucas da PUC-RS • Médica Endoscopista do Hospital São Lucas da PUC-RS • Presidente da Associação Brasileira de Colite e Doença de Crohn (ABCD) • Secretária adjunta PANCCO • Sócia fundadora do GEDIIB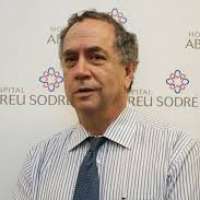 MORTON A. SCHEINBERG
MORTON A. SCHEINBERG
Clinico e Reumatologista Hospital Israelita Albert Einstein Diretor Centro de Pesquisas Clinicas Hospital AACD(doenças do aparelho locomotor) PhD Boston University Livre Docente USP Master American College of Rheumatology. Diretor CADA ( Centro Avançado Doenças Autoimunes) Hospital BPMirante.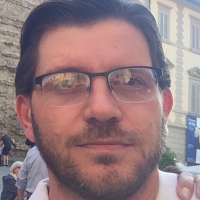 RODRIGO LUPPINO ASSAD
RODRIGO LUPPINO ASSAD
Médico formado na Universidade de Santo Amaro em 1999, em Clinica Médica na Escola Paulista de Medicina (UNIFESP), e Reumatologia no HC da Faculdade de Medicina da USP-SP. Atualmente trabalha no Consultorio particular em Ribeirão Preto, Sao Paulo e Passos-MG, alem de atuar no Hospital da Clinicas da Faculdade de Medicina de Ribeirão Preto, no CEDMAC (Centro de Medicamentos de Alta Complexidade), nos ambulatorios de colagenoses, espondiloartrites e artrite psoriasica. Responsável pelo ambulatorio de espondiloartrites, artrite psoriasica e remato-uveites do HC FMRibeirao Preto. Ex Professor de Reumatologia e Clinica Médica no Curso de Medicina do Centro Universitário Barão de Mauá - Ribeirão Preto S.P. Membro da Comissão Cientifica da Sociedade Paulista de Reumatologia (biênios 2014-2015; 2016-2017, 2018-2019, atual); Membro da subcomissão de artrite psoriasica da Sociedade Brasileira de Reumatologia (SBR); Membro da comissão de doenças raras da SBR Membro do Registro Brasileiro de Espondiloartrites (EpAs) da Comissão de Espondiloatrites da SBR; Membro do GRAPPA (Group for Research and Assessment of Psoriasis and Psoriatic Arthritis); Mestre em espondiloartrites pela Universidad Europea de Madrid Linhas de pesquisa: Biomarcadores nas EpAs - proteínas S100 / calprotectina; bioinformatica e inteligência artificial em EpAs; Radiologia em EpAs

Realização



Gerenciamento




Plataforma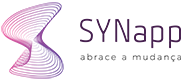 Patrocínio Ouro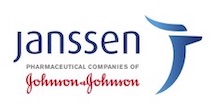 APOIO OFICIAL




Patrocínio